APPLY YOUR KNOWLEDGE
Whether it be preparing a written project or an impromptu situational, DECA's competitive events transfer the knowledge you learn in the classroom to real world application and prepare you to be both college and career ready upon graduation. DECA's competitive events are aligned directly with the National Curriculum Standards in the career clusters of marketing, business management and administration, finance, and hospitality and tourism.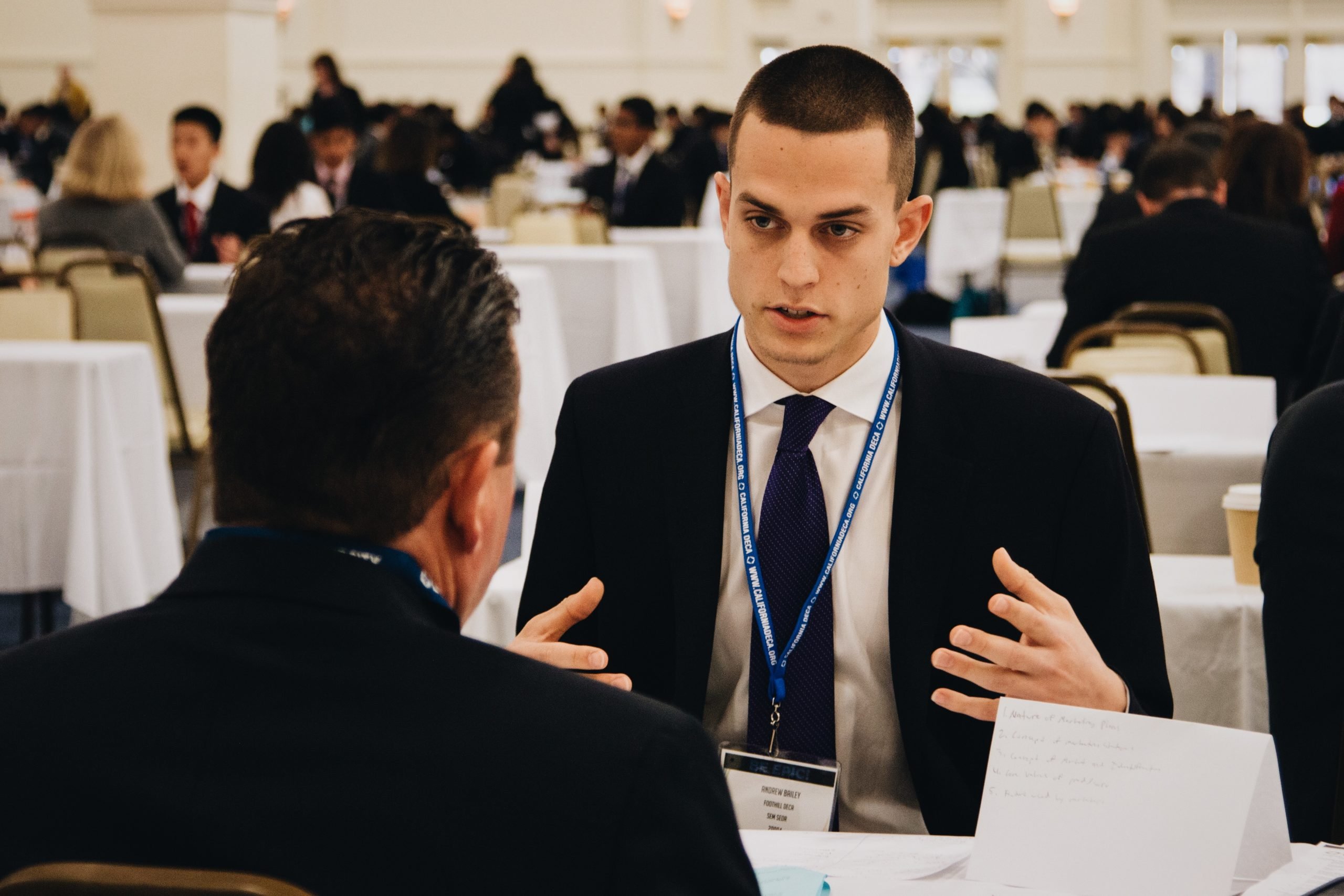 The following events will need to be submitted online for the State Career Conference.
BUSINESS OPERATIONS RESEARCH EVENTS
Business Services Operations
Buying and Merchandising Operations
Finance Operations
Hospitality and Tourism Operations
Sports and Entertainment Marketing Operations
PROJECT MANAGEMENT EVENTS
Business Solutions Project
Career Development Project
Community Awareness Project
Community Giving Project
Financial Literacy Project
Sales Project

ENTREPRENUEURSHIP EVENTS
Innovation Plan
Start-Up Business Plan
Franchise Business Plan
Independent Business Plans
Business Growth Plan
International Business Plan

INTEGRATED MARKETING CAMPAIGN EVENTS
Integrated Marketing Campaign-Event
Integrated Marketing Campaign-Product
Integrated Marketing Campaign-Service